Rule #1 in real estate when it comes to the popular HGTV shows on rehabs and flipping is to stop watching those shows as they aren't an accurate picture of real estate investing. In fact, on a show like Flip or Flop, Tarek and Christina rarely if ever take a loss and usually net around $100K in profit per deal. For realtors/investors like me, we know that's not realistic. BUT, if you are buying a home to move in and live in, you can learn a lot from the underlying concept around these shows….
We are still in a seller's market. Will that change in the future? Absolutely! It always will. However, you don't have to wait until that happens to unlock value in a home purchase. According to TMLS, the average days on market for houses priced under $500,000 in an city like Cary was SIX days as of last month – a time houses traditionally sit for longer periods of time.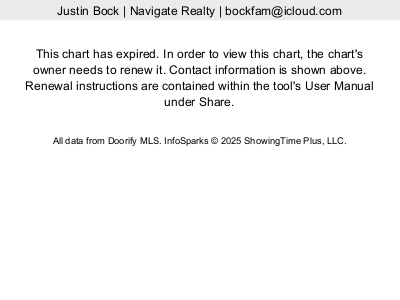 In addition, houses are selling for darn near original list price as well. For a house priced below $500,000, sellers were getting 98.9% of original list price. For houses below $400,000, sellers were getting 99.8% of original list or an average of $600 off a $300,000 list price.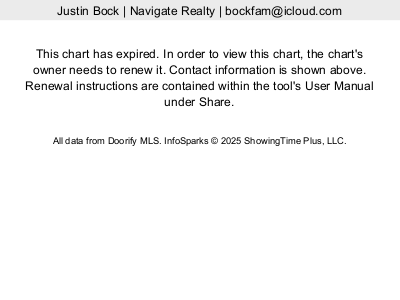 So how do you as a buyer get a "deal" in this type of market when looking for your next family home? You have to approach your search like an investor!
Of course, if finding a deal is not your first priority, finding the perfect home should be. Take me as an example. I am obsessed with finding deals and unlocking value. However, when my family wanted to relocate to Cary, we spent months looking for the "perfect" home and lost out on a couple because we wanted a deal. Frankly, the market prices homes (not sellers) and the market was telling us we needed to pay or lose out. In the end, we ended up with an amazing home in the Highcroft neighborhood……..for $6,000 ABOVE list price. And guess what, it still was a deal as that same home now is worth a lot more now. It was one of maybe three homes in four months that met our criteria and we jumped on it and secured it before a bidding war occurred which probably would have driven the price $10,000 or more above list.
So what do HGTV shows teach us? First, you can UNLOCK value through renovation and transformation. Second, you can turn a house that doesn't meet your criteria into a house that does. Jonathan and Drew would be proud. Take an area like Cary. There is LOTS of new construction particularly west of NC 55. Most of the new construction is priced over $500,000 and rarely will they discount prices because they need to keep comps for future houses high.
However, there are some older houses in Cary built in the 1980s, 1990s, or early 2000s that are listed in the $300s and $400s. Some don't have the perfect floor plan. Some have two story family rooms that can be turned to one story family rooms with additional square footage/rooms over them. Some have dated kitchens. One thing that a LOT of them have are bigger lots than new construction (who like to cram as many houses in a development as possible to maximize profits) and potential to turn them into the house you want.
Investors make the most money on "ugly" undesirable homes. If a lower priced home has been sitting on the market for a while in a hot area, it's probably because there is a feature about it that makes it undesirable. Your question should always be, can I CHANGE that feature? If you can (affordably), you may be able to turn a negative into a positive.
This allows you to get a house for, let's say, $300,000, put $50,000 in rehab into the property, and then come out the other side with a $400,000 home. There are even financing options that INCLUDE rehab costs.
Is this stressful? Speaking from a man who has rehabbed many houses, absolutely. Is it rewarding? For me, it is. I LOVE coming up with new floor plans and new designs. However, YOU have to determine your level of tolerance for a rehab including the risks involved.
Don't take a house OFF your list until you've determined if all of the reasons you don't want to buy can be fixed. If they can, you may be able to get a great deal in a housing market where great deals don't exist. Happy hunting!
---
As always if you have ANY questions or comments about this or anything else, please feel free to put them below. You can also contact me directly at [email protected] or (919) 559-3729. Thanks!!